Every year, scammers come up with new and creative ways of taking advantage of busy, on-line holiday shoppers. Here are this year's top scams, so be safe and beware! If you have a hard time discerning between real and fake emails, Web sites or text messages, take our free cyber security awareness seminar offered quarterly, free of charge. We show you how to easily spot fakes and help you avoid getting scammed.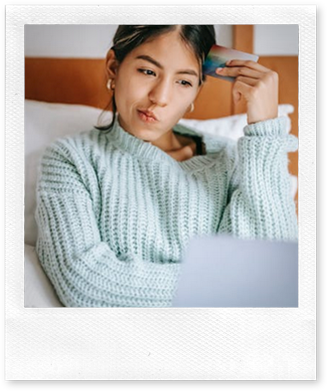 As always, remember to think before you click.
Charity Scams – 'Tis the time of giving (and taking if you are a crook). Cybercriminals pull on our holiday heartstrings, so be on the lookout for fraudulent charity requests. Research the charity before you donate as due diligence can save you from this type of holiday fraud.
Shipping Scams – Watch out for fraudulent package notifications and undeliverable package notifications that look almost identical to the real thing.
Fake On-Line Stores – Don't follow social media or e-mail links to on-line stores unless you are 100% sure that the link is from a trusted site. Fraudsters use both SPAM and ads on social media to try to get you to go to fake stores that steal your money, credit card details, or personal information.
Hard to Beat Deals. While everybody is looking for a great deal on-line, remember if it's too good to be true, it's probably fake.
Brand Impersonation – Scammers will send out emails pretending to be from on-line retailers and well-known brands offering discounts, rewards programs or great deals. Don't follow the email links, instead go to the brand's Web site directly so that you can be sure you are in the right place.
Fake Seasonal Jobs – Job scams have become a growing problem over the years. Applying on-line means possibly having to submit personal information so make sure you are applying to the right site. Job interviews can be tricky too, you should not be asked for personal information during a job interview and interviews that take place over What's App, Telegram or other non-corporate venues are a sign that something is amiss.
Grandparent Scam – Scams targeting senior citizens where they are presented with a situation in which a child or grandchild is in trouble and needs money to get out of it. To avoid this, talk to members of of your family about what you are doing when you are travelling and avoid posting travel-related information on social media sites.
Secret Santa Scams – Scammers use the traditional Secret Santa game to trick you into sending money and gifts to them.
Wi-Fi Hacking- Don't bank or shop over public WiFi hotspots, including hotels and coffee shops, where you don't know if they are real or not and where hackers can be on the same Web site trying to use proxy attacks and become the middle-man between you and the on-line store.
Porch Piracy – This is a busy time of year and porch pirates are well aware of the increased number of valuable packages left on your porch by busy delivery drivers. Make sure someone is home to receive valuable merchandise.