Creating Flow Charts and Diagrams
draw.io is a program similar to visio. It allows you to create and edit flow charts, org charts, electrical & mechanical diagrams and other types of technical drawings. You can use draw.io when you are logged in to Nextcloud.
Open nextcloud and click on your file library, then select the + icon to create a new document.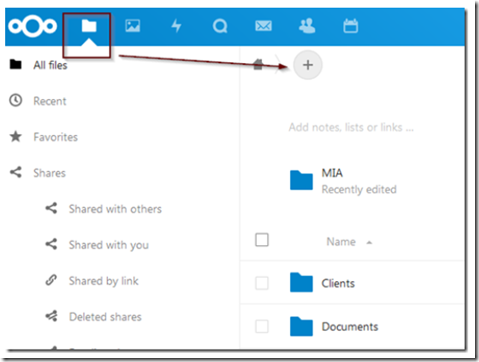 Select from the following options: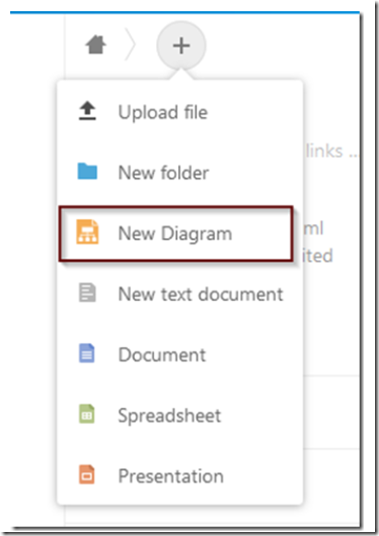 The new diagram option open a new draw.io document and allows you to choose from several templates.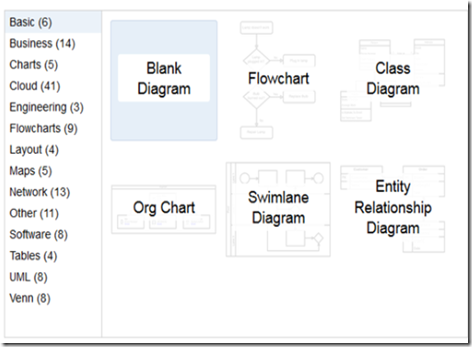 Select a template and the rest is relatively self explanatory. Search for shapes & elements and drag and drop them to the graph. When finished, the diagram can be saved in several formats (including VSDx) or exported to PDF.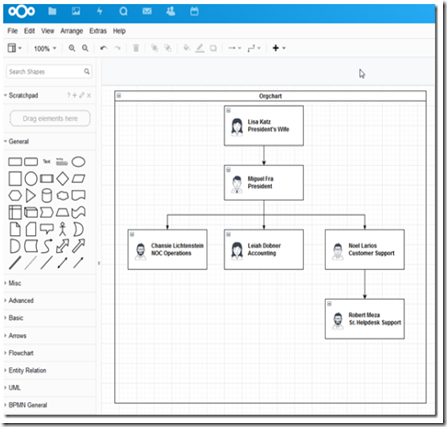 Creating Office Documents
Click on the + icon to create a new document and select document, spreadsheet or presentation.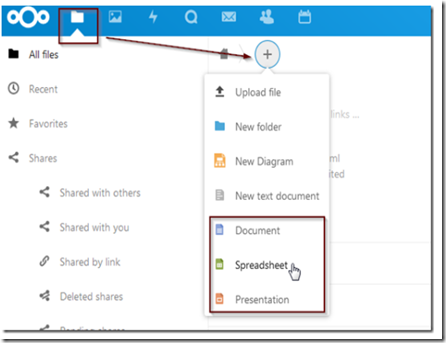 You can now create, edit, save and share documents (including MS office compatibility). Only office can read, edit and save as MS Office documents for full Office compatibility.