Downloading the Desktop Application
Visit the Nexctcloud Web site and select Desktop to download.
When prompted, choose your operating system. Install the application by following the prompts. Run the application and click on the log-in button.

In the server address field, enter the following URL:
https://ucs.cloud.falconitservices.com/nextcloud
Make sure the lock turns green to indicate you have a successful, secure connection.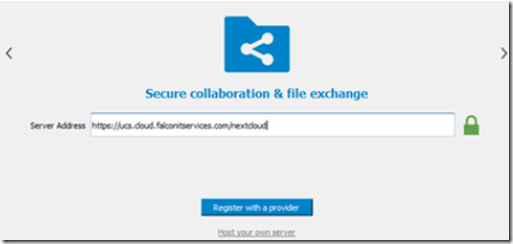 You will be directed to your browser and asked to log in to the Web based nextcloud on the FalconCloud platform.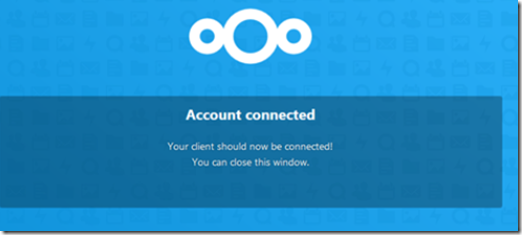 After successfully loggin in, you will be asked to choose a file synch location on your local hard drive.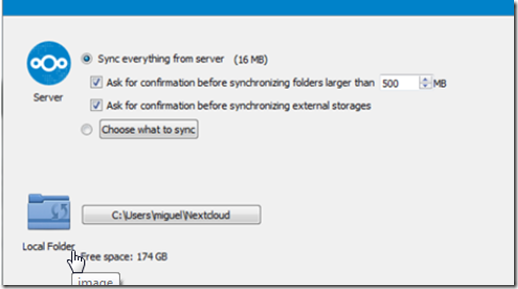 Installing Nextcloud on Android or IOS
Select a location (or leave the default) and click connect to start the synch process.
Installing Nextcloud on your SmartPhone
Go to your Google Play or IOS App store on your mobile phone and install the Nextcloud app. Follow the instructions and when prompted, use the following server URL to connect: