Like its predecessor, Exchange 2013 and 2016 message tracking feature allows you to easily track messages using Outlook Web Access. Since e-mail user can track their own messages, this reduces the amount of help desk calls related to message tracking.
To evoke message tracking in Exchange 2013, simply open Outlook Web Access and log in. Click on the cog that's located to the right of your name and from the drop down menu select options.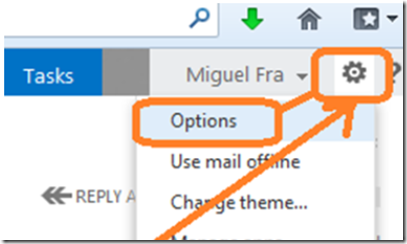 From the options screen, click organize mail –> delivery reports.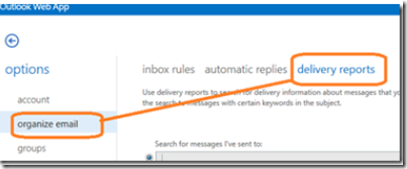 In the delivery reports screen, click select users.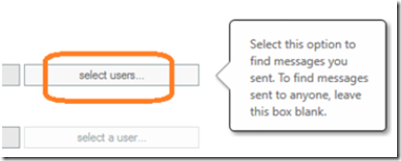 A popup windows will appear. Select a contact from the list or manually type in a contact name in the to field.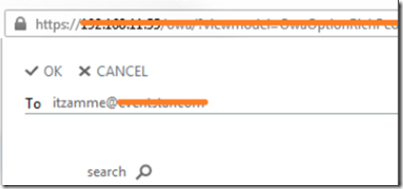 Click OK to go back to the message tracking screen. Click on the search button to reveal the search results as shown below.