Open the OX user interface and click compose to create a new email. Enter the recipient name, subject field and attachment (if any).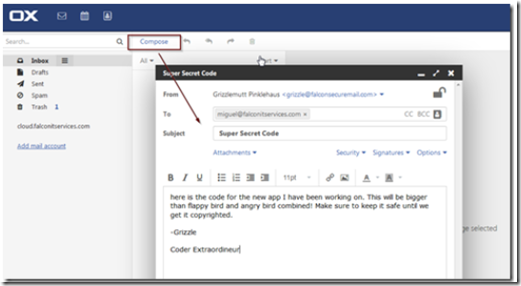 Click on the lock icon, it will turn green. If it's the first time you use the encrypted service, you will be prompted to create a password that will be used to encrypt and decrypt messages as well as a password recover mailbox.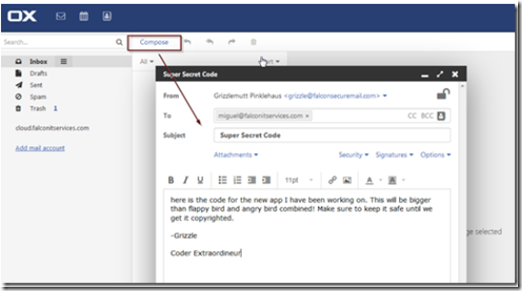 Check that the lock is green and click on the send secure button.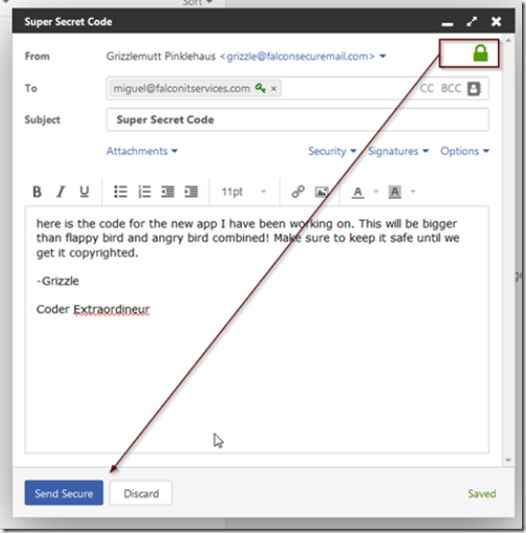 The recipient will receive a message with the subject but no content. If it's the first time you communicate, you may want to call them and advise them you are sending an encrypted message since secure envelope messaging are often mimicked by spammers and largely ignored by users who fear being phished.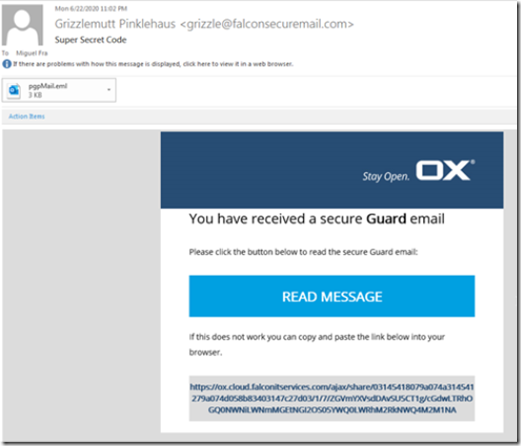 When the recipient clicks on the link, they will be prompted to enter a password and recovery email address.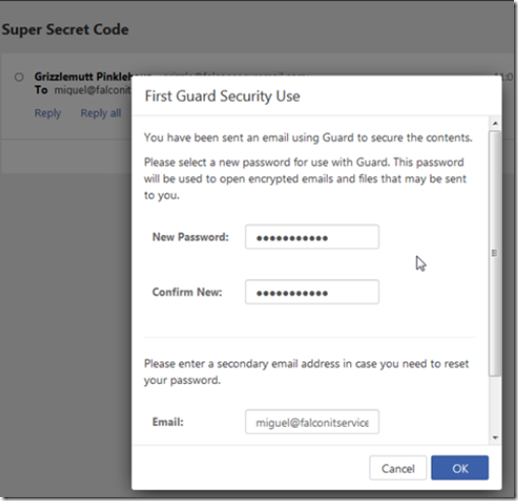 After they set up a password, encrypted communications are now possible between the two mailboxes. You can send the recipient additional emails using the encrypted channel. The recipient receives a notification each time and has to click on a link to retrieve the email. The emails are never actually sent to the recipient, thay are always stored on the OX server. The contents will not be compromised in the event that the recipients computer, phone or emails are access by an unauthorized entity. Without the password that was negociated in the initial exchange, there is no access to the emails.