If you have an older version of Dell iDrac, it may not be accessible from MacOs, Linux or Windows 10/11 due to outdated Java being restricted by the newer operating systems. There are several workarounds, including updating iDrac to the latest version, but the easiest solution is to switch the console plug-in to use HTML5 instead of Java.
To do this, log in to iDrac Web UI and from the home page, click on the virtual console settings link.

In the virtual console screen, change the plug-in type to HTML 5 and click on the apply button.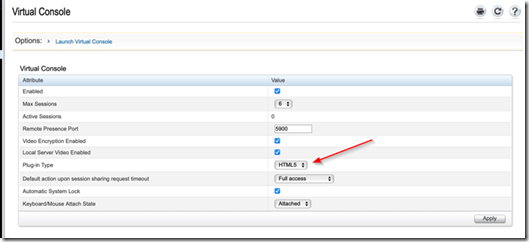 Make sure your pop-up blocker is disabled for the site. In MacOS, go to the Safari menu –> preferences and set it to allow pop-ups on the iDrac IP address.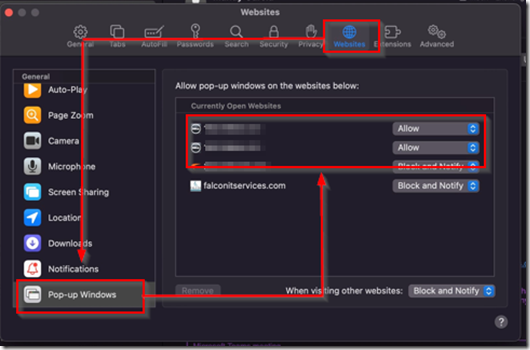 Here are the instructions to disable pop-up blockers for Firefox and Chrome
Now click on the launch button from the iDrac home page to control the server via HTML5 plug-in.