While perusing the Apple DCIM folder from a PC, you may notice that some files, particularly large video files are missing. You can however, see that the files are there and even open them from your phone.
To solve this issue, follow the steps below. Note: it's important to maintain the order because after you try to use Windows to copy/paste the computer and phone become disjoined due to the transfer SNAFU; the steps below will not work unless you restart the PC and start from a clean slate.
1. Unplug your iPhone from the USB cable that connects it to your PC.
2. Install iTunes.
3. Restart your phone and your PC.
4. Connect your iPhone to the PC again and select allow/trust when prompted.
After installing iTunes, the large file will become visible in the DCIM folder but do not use Windows or file explorer to drag & drop or copy paste the file.
Open the Microsoft app 'Photos' as shown below.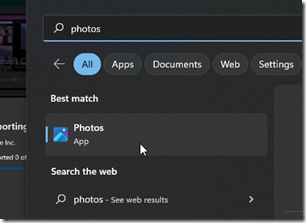 In the photo app, locate the 'import' icon and click on it.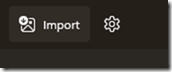 Select to import from a USB device and locate the library/folder and begin importing the videos.