With VPN, you have the ability to establish a VPN tunnel before using the Windows cached credentials to log on to the Windows desktop. Before proceeding, you may want to make sure that the computer is connected via an Ethernet cable. The VPN login requires you to have an Internet connection and some wireless utilities will not connect you to the wireless access point until after you have logged in to Windows. If you use the Windows wireless client to connect to the access point and you have a remembered password/WPA key, then it should work fine using a wireless connection.
Press CTRL+ALT+DEL and when prompted to log in, click switch user.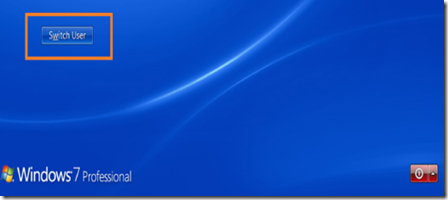 Now notice the VPN login at the bottom right of the screen.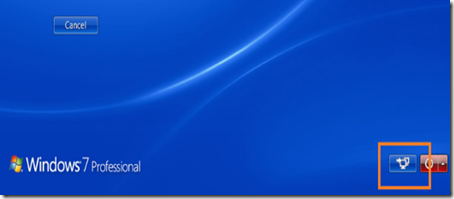 Click on the icon and enter your credentials to establish a VPN connection and log in to Windows in one step.