When attempting to access Sonicwall Web UI remotely, you receive one of these errors depending on the browser you are using:
Unsupported Protocol

Secure Connection Failed

This Site Can't Provide a Secure Connection
Errorr descriptions include:
Domain uses an unsupported protocol.

The client and server don't support a common SSL protocol version or cipher suite. This is likely to be caused when the server needs RC4, which is no longer considered secure.

ERR_SSL_VERSION_OR_CIPHER_MISMATCH

SSL_ERROR_NO_CYPHER_OVERLAP

The page you are trying to view cannot be shown because the authenticity of the received data cannot be verified.

Many browsers no longer support the deprecated RC4 encryption cypher. This can be easily fixed by logging in to the Sonicwall's diagnostic UI and unchecking the RC4 only option. To do this, log in to the Sonicwall's INTERNAL HTTP URL and after you log in, change the URL to a trailing /diag.html. For example: http://192.168.1.1/diag.html. This will display the diagnostic UI. Note: You can also access the diagnostic UI from the Sonicwall's outside address if you have HTTP access enabled on the WAN, but this is not recommended.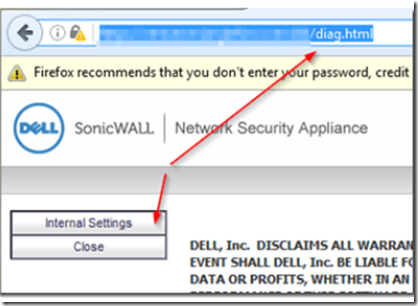 Uncheck the selection: Enable RC4-Only Cipher Suite
A restart will be required after which you will once again be able to log in using HTTPS.