To upgrade the Altaro Server when there are NO operations running, proceed with the steps below:
Make sure that you have the latest .NET Framework version. Update .Net Framework on both the server that runs Altaro VM backup as well as on each server that has the Altaro Hyper-V host agents installed.
Make sure that TLS 1.2 is enabled. To do this, open control panel –> Internet options. In the advanced Internet properties tab, scroll down and ensure that TLS 1.2 is enabled. If you are running server 2012 or higher and have it updated, it should be enabled by default.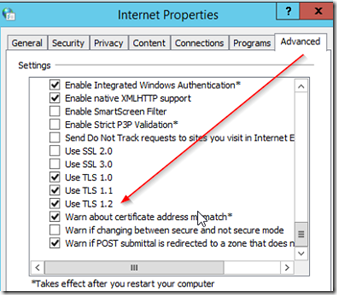 Uninstall Altaro from the program and features in control panel.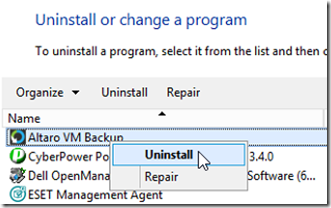 If found, delete the Altaro folder in ProgramFiles (NOT ProgramData, very IMPORTANT) This way all configurations are kept if the Altaro folder in ProgramData is left intact.
On the Altaro server, install the latest version (run as an Administrator) found on this link https://www.altaro.com/vm-backup/download-tools.php
Once the Altaro server is installed, log in to Altaro console and select hosts.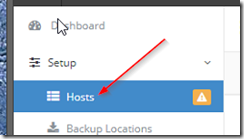 Click on the install button shown for each host server in order to remotely update the agents.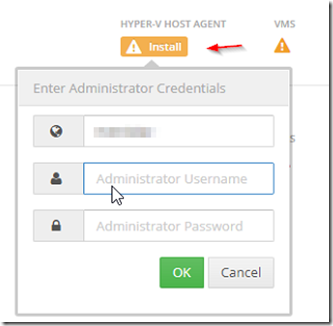 As long as you have an updated .Net Framework on the hosts and you entered the correct credentials, the Altaro script will uninstall the old agent and install the new agent on the hosts, after which time it will display that the agent is installed and running.