Even logged in as a local administrator or a domain admin on a DC, you may not be able to change the Windows time using the Windows GUI. You may notice that Windows Server 2019 date and time zone setting are managed by your organization while you may not even have a GPO for time management and delegation.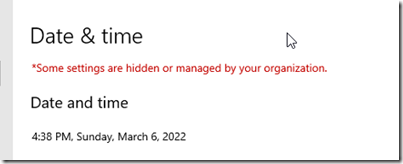 Error showing: *Some settings are hidden or managed by your organization.
The best way around this is to go around the new Windows UI and recall the old Windows UI which in cases like Server 2016, 2019, Windows 10, etc., is still buried in there somewhere. To correct the time, just recall the Date and Time control panel item by opening a command prompt and typing:
timedate.cpl

The Date and Time dialog box will appear.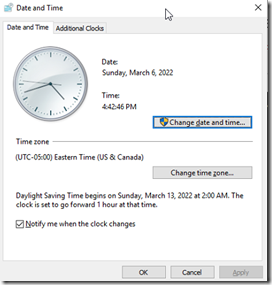 Click on the change date and time button and change the time.